agonia
texts
comments
members
Collections
workshop

Online Bookshop
classics
chat
photo
Literary TopSites
links
links



Recommended Reading
■ Hatefully
■ s m i l e
■ Epistle of a millennial
■ so, listen...
■ 3
■ (in the doorway)
■ My white horse dressed in butterflies
■ The bridge
■ God save the sellotape
■ Damn the rain
■ The Garden Of Earthly Delights
■ LETTER. thinking of you
■ To the bone
■ unseen labyrinth of nostalgia
■ chora
■ facts


Romanian Spell-Checker
Poezie - Poezii
Dictionar de rime
proza, eseuri, literatura
Literary TopSites
noutati IT, jocuri
Romanian Trends
Laptop

Contact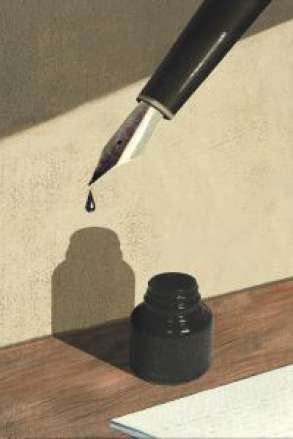 Dead Poet´s Society
article [ Books ]
Relationships among poets are about much more than anxiety

- - - - - - - - - - - - - - - - - - - - - - - - -
by Edilberto González Trejos [Songo ]
2010-04-15 | |
Author: Jay Parini
Taken from (c) THE CHRONICE REVIEW

Poetry is conversation, and poets like to sit at an imaginary table, agreeing with what was said by other poets, chafing at their arguments, avoiding or responding (directly or indirectly) to their assertions. This conversation is the stuff of culture, and without the rough-and-tumble of what scholars often loosely call "influence," there would be no poetry.

There is a further layer here, contained in a phrase from T.S. Eliot, "under the sign," that Christopher Ricks—critic, poet, and professor of humanities at Boston University, to say nothing of one of the finest readers of poetry in our time—uses in his new book, True Friendship: Geoffrey Hill, Anthony Hecht, and Robert Lowell Under the Sign of Eliot and Pound (Yale University Press). Eliot used the suggestive phrase in a letter, saying that four poems in his earliest collection were written "sous le signe de Laforgue"; what that means, I suspect, is that Eliot felt conscious of Laforgue's presence while writing those poems. He felt the sway of his precursor, his guiding intellect, a certain dry ironic tone that he found useful in his own verse at the moment of writing.

Critics have long discussed "influence," often in vague terms, and there is a never-ending stream of influence studies within academe—as in Harold Bloom's idiosyncratic but suggestive sequence of books in the 1970s and 80s, beginning with The Anxiety of Influence (1973). Bloom famously "theorized" the concept of influence by putting the process within the framework of Freudian psychoanalysis and its anxiety principle. He saw poets in perpetual conflict with those who went before them. Weak poets, in his view, depended too heavily on those whom they imitated; strong poets necessarily pulled away from their influences as they struggled to create voices of their own, often engaging in a process of misreading, which Bloom mapped in elaborate ways. Needless to say, the Bloomian notion was fraught for poets, as they looked over their shoulders with a sense of terror. Influence became an obstacle to creativity. In my view, that seems a mistaken notion, however intriguing for critics.

Perhaps as we think about poetry this month—National Poetry Month—we may reconsider the idea of influence. I would argue that poets have always thought of themselves as participating in a larger conversation, and that anxiety is not necessarily involved.

There is a long tradition of work on the conversation among poets. I remember finding a secondhand copy of The Influence of Milton on English Poetry, by Raymond Dexter Havens, in a used-book shop in Scotland many decades ago. That learned study, published in 1922, still seems the archetype of such projects, as Havens tracked the reactions to Milton in a range of major 18th- and 19th-century poets, focusing on their palpable response to Milton's sonorous blank verse.

Even translators of the classics responded increasingly to Milton's sway, as Havens noted: "Opposition to rime increased through the 18th and 19th centuries as greater control was gained over blank verse and as a more scrupulous faithfulness came to be demanded of the translator." That would not have been true of Homer in translation; Pope's pentameter couplets proved exceedingly influential. But the Romantic poets reacted viscerally to Milton's blank verse, often writing under his dominant sign, mesmerized by his voice, his sensibility, his devotion to the craft, his classical affiliations.

In American poetry, it is not Milton but Whitman who dominates those in his wake—or provides the most useful beginning to many poetic "conversations." His free-flowing verse has been incalculably influential on other poets, ranging from Pound and Eliot through the Beats (especially Ginsberg) and, more recently, Charles Wright and C.K. Williams, all of whom owe a great deal to Whitman's large, encompassing, democratic spirit and to his style. Whitman opened the line, moving beyond Miltonic blank verse into the limber vers libre that made "The Waste Land" and "The Cantos" possible.

Williams, a Pulitzer Prize-winning poet who teaches at Princeton University, in a new book called On Whitman (Princeton University Press), movingly invokes Whitman's redemptive power: "He reinforces and in some ways reinvents the elemental fact that poetry is a form of knowledge and a way to truth, that it is a unique genre of aesthetic experience, that it enlarges our conception of and reception of beauty."

Williams breathes fresh air into Whitman studies, writing boldly, without pretense, allowing himself a kind of liberty rarely seen in more conventional criticism, as when he says: "Almost the first thing that strikes me each time I read Whitman is how unique his poem's relation is to his body, his flesh, his sense. In the poems he possesses his body, rather than merely inhabiting it, in a way no one else does, in literature, and as far as I can tell, in life." One could easily object to such generalizing, asking how Williams could possibly hope to extend his remarks to everybody else and their relationship to the body. But his approach is liberating, and he takes us to the center of his own reading of Whitman, which is always the only place to go. We read critics to see what one particular reader sees and hears. This study of Whitman is highly personal, and that is its great strength.

Williams writes, for instance, about the time he first approached Whitman: "The Portable Walt Whitman was the first book of poetry I ever bought for myself, when I was 16. I've often wondered what it was that drew me to it: Might I have opened it in the book section of our town's department store, and come upon those dumbfounding lines?

I do not press my finger across my mouth,


I keep as delicate around the bowels as around the head and heart,


Copulation is no more rank to me than death is.


Anyone familiar with Williams's own poetry, with its long and rangy lines and its unabashed admission of sensuality, if not frank sexuality, will understand that here is a conversation of long standing, a highly productive one. His close readings of Whitman's poems give the feel more of eavesdropping than of formal literary criticism.

The tradition of close reading has always had a friend in Christopher Ricks, who is among the most intelligent and useful critics of the past half-century. His early book, Milton's Grand Style (1963), has achieved the status of a classic, and he has written forcefully on a wide range of British and American poets. His latest book, True Friendship, is splendidly readable and perceptive. Ricks has been editing the unpublished or uncollected of Eliot for some time, and his preoccupation with that seminal poet adds a special quality to these lively essays on Hill, Hecht, and Lowell.

Ricks takes a phrase from Blake —"Opposition is true Friendship"—and uses the notion to think aloud about how the postwar poets he considers lived (often uncomfortably) in the poetic world created by Eliot and Pound. He reads the poetic conversations of those writers by listening to their echoes, hearing a swerve toward or away from poets who mean a great deal to them. His readings become—in a tradition of reading pioneered by Eliot—a mapping of attraction and repulsion. "The trajectory in Hill has taken him toward tragic farce; the trajectory in Eliot, away from it," Ricks writes. "In Hill, toward Donne, away from Herbert; in Eliot, toward Herbert, away from Donne. In Hill, toward popular culture; in Eliot, away from it. In Hill, increasingly, toward animosity-as-animation; in Eliot, away from it."

Ricks has, quite self-consciously, appropriated Eliot's tone in this book: the mandarin affect, the categorical imperative, the spotting of movements toward or away from something. That note is rare in contemporary criticism, a little old-fashioned, but it works well here to illumine the very difficult project of Hill's poetry in particular. Able (and eager) to hear the tiniest echoes, Ricks finds the actual wording of Eliot's verse recurring at every turn in Hill's poetry and prose.

Such echoes seem especially important in the wake of Hill's various pronouncements about Eliot, as when he writes about "the falling away in Eliot's later work," as though "Four Quartets" were anything but a triumph of style and meditation. Ricks sees Hill's increasingly vituperative comments on Eliot as a kind of resistance. In a moment of fine realization that puts everything he has discovered into a totalizing form, he says, "In Hill's art, though not always in his argumentations, resentment at Eliot becomes something altogether other by being exactly placed and by being nourished by so much more than resentment." That is, Hill doesn't merely resent the pre-eminence of Eliot; he engages him, echoing and objecting, swerving and circling. The profound connection between the two poets has been noted before, but it has never been so wisely considered.

On Hecht—a poet neglected in recent years—Ricks meditates on his allusiveness. Hecht himself reflected widely in an interview, quoted in True Friendship, that he "borrowed" freely from earlier poets. "The borrowed voices, I should like to hope, lend a sort of ancestral authority to what I am trying to say, but they also represent a kind of homage on my part." One hears, in particular, the ghostly voice of Eliot again and again: quoted and misquoted. What Hecht obviously took from Eliot (not always to his advantage) was that sonorous, even ponderous manner. Eliot wrote, for instance, in "Gerontian," the following: "Virtues/Are forced upon us by our impudent crimes." Hecht wrote in "The Venetian Vespers": "Thus virtues, it is said, are forced upon us/By our own impudent crimes." One can hardly imagine two poets in more direct conversation, as Hecht settles into the language of Eliot, reflects on it, modifies it.

As Ricks suggests, Hecht was tormented as much as haunted by Eliot, and by Pound as well. Here the Bloomian notion of "anxiety" seems appropriate; yet Hecht seems willing to allow the voices of others into his poems, and he makes the poetry itself a place where the debate—or conversation—of poetry occurs. Other poets are subsumed in Hecht's own style, which is "hammered gold," as Yeats might have said. That burnished surface seems at odds with the casual poetry that holds sway at this moment in American verse, but Ricks is right to remind us how deeply imagined was Hecht's continuing conversation with Eliot and Pound.

A good deal has been written about Robert Lowell, not much of it as illuminating as what Ricks has to say in his concluding chapter, which is focused mainly on Lowell's debts to Eliot and Pound. "Allusion is always a return," says Ricks, and he marks the various "returns" of Lowell to those modern masters in his verse as well as his prose. Ricks quotes one touching letter from the 19-year-old Lowell to Pound in Italy: "I have been wanting to write you for several months, but haven't quite had the courage to until now. You will probably think that I am very impudent and presumptuous, but I want to come to Italy and work under you and forge my way into reality. I have no right [to] ask this of you, yet let me try to describe myself and explain my desire."

That was written in 1936, and Lowell never did get to sit at Pound's feet in Italy. But Pound played a large role in the former's poetic world, and Ricks traces the course of that relationship with astuteness. As late as 1966, Lowell, by then the most widely admired American poet of his generation, wrote to Pound once again in Italy: "I follow the news of you and read your rare public statements. I think you rather stand alone in facing those purgatorial moments we all face and don't, the good and ill of our lives—you do it with glorious humor and sorrow. Hope to get to Italy sometime and renew the years with you."

The friendship was, indeed, more imaginary than real. The conversation was largely in Lowell's head, but he was thinking about Pound constantly, talking to him in his poems. And the idea of Pound, with his fierce dedication to the art of poetry, his attempt to include the whole world in his poems, provided Lowell with a useful model for his later work (especially his Notebook 1967-68), with its rambling and allusive capaciousness.

It's bracing to think about poets writing under the sign of someone: Whitman, Eliot, Pound, or others. The dead speak in various ways, but the dead poets—especially the great ones—speak more loudly, and other poets listen keenly. Their responses are part of the continuing conversation that we call poetry.

Jay Parini is a novelist, poet, and professor of English at Middlebury College. His forthcoming novel, The Passages of H.M.: A Novel of Herman Melville, will be published in November by Doubleday.

| index