---
agonia
texts
comments
members
Collections
workshop

Online Bookshop
classics
chat
photo
Literary TopSites
links
links



Recommended Reading
■ in return for your navy blue shirt
■ Spectrum
■ My life. Mother of mine
■ (half)
■ Green roots. Trampling down death by death
■ The only thing
■ In our image and our likeness
■ passage. if today
■ Us
■ Philosophia Perennis
■ Active rest with hand on the knife
■ Metaphysical guilt
■ a theory of apocalypse
■ s m i l e
■ Epistle of a millennial
■ so, listen...


Romanian Spell-Checker
Poezie - Poezii
Dictionar de rime
proza, eseuri, literatura
Literary TopSites
noutati IT, jocuri
Romanian Trends
Laptop

Contact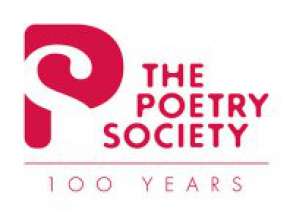 Poetry Society Annual Lecture
article [ ]
Les Murray will deliver the Poetry Society's Annual Lecture in London on 11 May.

- - - - - - - - - - - - - - - - - - - - - - - - -
by Gunsel DJEMAL [Djemagu ]
2010-02-22 | |
Poetry Society Annual Lecture
Date:
Tuesday, 11 May 2010









Time:
19:00 - 20:30
Location:
with Les Murray
Town/City:
London, United Kingdom
Description
Les Murray will deliver the Poetry Society's Annual Lecture in London on 11 May.

We will release full details soon, including how to book tickets.

Les Murray is Australia's leading poet and one of the greatest contemporary poets writing in English. His work has been published in ten languages.

Les Murray has won many literary awards, including the Grace Leven Prize (1980 and 1990), the Petrarch Prize (1995), and the prestigious TS Eliot Award (1996). In 1999 he was awarded the Queens Gold Medal for Poetry on the recommendation of Ted Hughes.

http://www.lesmurray.org/