---
agonia
texts
comments
members
Collections
workshop

Online Bookshop
classics
chat
photo
Literary TopSites
links
links



Recommended Reading
■ in return for your navy blue shirt
■ Spectrum
■ My life. Mother of mine
■ (half)
■ Green roots. Trampling down death by death
■ The only thing
■ In our image and our likeness
■ passage. if today
■ Us
■ Philosophia Perennis
■ Active rest with hand on the knife
■ Metaphysical guilt
■ a theory of apocalypse
■ s m i l e
■ Epistle of a millennial
■ so, listen...


Romanian Spell-Checker
Poezie - Poezii
Dictionar de rime
proza, eseuri, literatura
Literary TopSites
noutati IT, jocuri
Romanian Trends
Laptop

Contact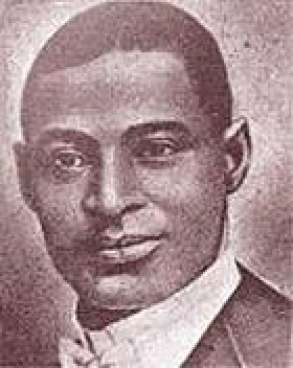 Buddy Bolden\'s Grave Just Can\'t Be Found
poetry [ ]
History Of Music Part XVII Compilation: History of Music

- - - - - - - - - - - - - - - - - - - - - - - - -
by John Willy Kopperud [wipperud ]
2009-08-24 | |

Buddy, blue as the Moon
over those streets
where you quickly
paced to and from
those very first sessions
where that new beast
called Jazz
appeared before
unbelieving ears and eyes.

No rag time, no Sir.
None of these dots
written down.
Just the noise,
the twisted rhythm
and the altered melodies,
happy or blue as can be.

On the floor
waving that horn,
as an extension
of your voice,
wailing the pain
and pleasure
of centuries
in a furious ox race
towards the future.

And your band behind you,
stomping ahead,
keeping the time
that was a'changing.

That new beast
demanded a drink, Buddy
and from within the beast
those ghoulish voices
reached your soul.

Black cosmonaut,
they put you
in an unmarked grave
expecting you to be forgotten.

How could I ever?