---
agonia
texts
comments
members
Collections
workshop

Online Bookshop
classics
chat
photo
Literary TopSites
links
links



Recommended Reading
■ in return for your navy blue shirt
■ Spectrum
■ My life. Mother of mine
■ (half)
■ Green roots. Trampling down death by death
■ The only thing
■ In our image and our likeness
■ passage. if today
■ Us
■ Philosophia Perennis
■ Active rest with hand on the knife
■ Metaphysical guilt
■ a theory of apocalypse
■ s m i l e
■ Epistle of a millennial
■ so, listen...


Romanian Spell-Checker
Poezie - Poezii
Dictionar de rime
proza, eseuri, literatura
Literary TopSites
noutati IT, jocuri
Romanian Trends
Laptop

Contact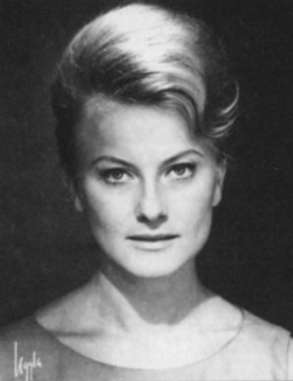 Monica Zetterlund
poetry [ ]
History Of Music Part XVIII Compilation: History of Music

- - - - - - - - - - - - - - - - - - - - - - - - -
by John Willy Kopperud [wipperud ]
2009-09-20 | |
As you grew up
the forest was all around.

And that was where notes
started leaving your lips.

Some rose to the top of pine trees.
Others descended slowly
like heavy golden birds.

I turn the radio on
and you step out
in front of the microphone
with piano, drums, bass
rolling steadily
across an imaginary background.

Now I know you were
a Swedish fairy-tale of jazz.


Born in the small town of Hagfors in VĂ€rmland, Sweden, Monica Zetterlund was, above all, an outstanding singer, particularly noted for her work in jazz. As a young girl she started out by listening to her favourites Billie Holiday, Ella Fitzgerald and, in particular, Sarah Vaughan. She began by learning the classic jazz songs from radio and records, initially not knowing the language and what they sang about in English. She went for the melody, rhythm and feeling.

Hit songs include "Sakta vi gĂ" genom stan" (Swedish cover on "Walking My Baby Back Home"; in Swedish a tribute to Stockholm town), "Visa frĂ"n Utanmyra", "Sista jĂ€ntan", "Trubbel", "Gröna smĂ" Ă€pplen" ("Little Green Apples"), "Monicas vals" ("Waltz for Debby"), "Stick ivĂ€g, Jack!" ("Hit the Road Jack"), "Att angöra en brygga", "Var blev ni av", "MĂ"ne över Stureplan" (cover on Sting's "Moon Over Bourbon Street") and "Under vinrankan!", among many, many others. She also interpreted the works of many Swedish national singer-songwriters such as Evert Taube, Olle Adolphson and Povel Ramel, and all through her life interpreted the works of international and American jazz musicians/song writers. She worked with some of the greatest international jazz names including Louis Armstrong, Bill Evans, Stan Getz, Steve Kuhn and Quincy Jones, and in the Scandinavian jazz world with people like Georg Riedel, Egil Johansen, Arne DomnĂ©rus, Svend Asmussen and Jan Johansson. She elicited a completely personal sound—sober, fragile, poetic—and gave a face to the epithet of the "Scandinavian jazz" sound.

In 1964 she recorded the critically acclaimed jazz album Waltz for Debby with Bill Evans, a record she herself described as "the best I've done" and was most proud of. Her long career also included the song "En gÄng i Stockholm" ("Winter City"); a jazz ballad with which she represented Sweden in the 1963 Eurovision Song Contest. She finished last, however, (mainly because the song genre was not suitable for the competition) and scored the infamous null points, but still managed to remain successful in Sweden. She was regarded as a role model by many younger Swedish singers and had a huge Scandinavian fan base. She is considered to be one of the greatest Swedish female vocalists ever and her jazz recordings world class.

Her collaboration with the comic duo HasseĂ"tage (in the 1960s and 70s) eventually led to a stage career in revues and films. Memorable are her parts in films Att angöra en brygga, Äppelkriget and Jan Troell's Utvandrarna (aka The Emigrants; with Liv Ullman and Max von Sydow in the leads) for which Zetterlund received a Guldbagge award for Best Supporting Actress. She appeared in more than 20 films and television series throughout her life.

She suffered from severe scoliosis, and as a result was forced to retire from performing in 1999. She made her last longer official tour in 1997, and gave one of her last concerts at Sweden's Hultsfred Festival (which usually is a festival for pop and rock bands; but she participated anyway - and the young rock audience loved her). In the last years of her life she used a wheelchair because of her scoliosis. On May 12, 2005, she died following an accidental fire in her apartment in Stockholm.