---
agonia
texts
comments
members
Collections
workshop

Online Bookshop
classics
chat
photo
Literary TopSites
links
links



Recommended Reading
■ in return for your navy blue shirt
■ Spectrum
■ My life. Mother of mine
■ (half)
■ Green roots. Trampling down death by death
■ The only thing
■ In our image and our likeness
■ passage. if today
■ Us
■ Philosophia Perennis
■ Active rest with hand on the knife
■ Metaphysical guilt
■ a theory of apocalypse
■ s m i l e
■ Epistle of a millennial
■ so, listen...


Romanian Spell-Checker
Poezie - Poezii
Dictionar de rime
proza, eseuri, literatura
Literary TopSites
noutati IT, jocuri
Romanian Trends
Laptop

Contact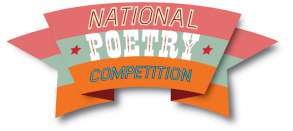 The National Poetry Competition
article [ Press ]


- - - - - - - - - - - - - - - - - - - - - - - - -
by Corina Gina Papouis [Trinity ]
2011-06-18 | |
The Poetry Society's National Poetry Competition is one of the world's biggest and most prestigious poetry competitions.

Winners include both established and emerging poets, and for many the prize has proved an important milestone in their careers.

Win, and add your name to a roll-call of winners that includes the current UK Poet Laureate Carol Ann Duffy, Tony Harrison, Ruth Padel, Philip Gross and Jo Shapcott.

The closing date is 31 October 2011. You can enter online or by post. If you would rather enter by post, print a postal entry form.

The first poem you submit costs £6.00. Subsequent entries in the same submission cost £3.00 per poem.

First Prize: £5000
Second Prize: £2000
Third Prize: £1000
Seven Commendations: £100

For further information and FAQ (frequently asked questions) please check out this link: http://poetrysociety.org.uk/content/competitions/npc/

Good luck!