agonia
texts
comments
members
Collections
workshop

Online Bookshop
classics
chat
photo
Literary TopSites
links
links



Recommended Reading
■ s m i l e
■ Epistle of a millennial
■ so, listen...
■ 3
■ (in the doorway)
■ My white horse dressed in butterflies
■ The bridge
■ God save the sellotape
■ Damn the rain
■ The Garden Of Earthly Delights
■ LETTER. thinking of you
■ To the bone
■ unseen labyrinth of nostalgia
■ chora
■ facts
■ Ripeness


Romanian Spell-Checker
Poezie - Poezii
Dictionar de rime
proza, eseuri, literatura
Literary TopSites
noutati IT, jocuri
Romanian Trends
Laptop

Contact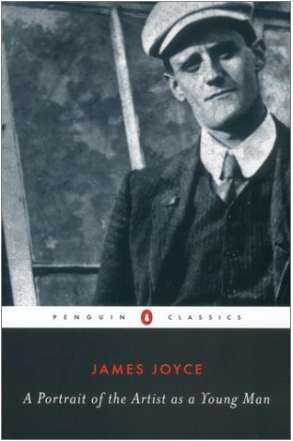 Stephen's Escape in Portrait of the Artist as a Young Man
article [ Books ]


- - - - - - - - - - - - - - - - - - - - - - - - -
by Giselle Torres [giselle ]
2004-03-12 | |
In James Joyce's A Portrait of the Artist as a Young Man one of the main themes is the idea of escape. Stephen Dedalus, the protagonist of the novel, feels the need to escape from the restraints that make it impossible for him to live and create. His three major restrains are his country, his family, and his religion. He believes the Irish people are disloyal and that they always betray their leaders. He feels that they let outsiders control them. Also, he realizes that even the language in Ireland belongs to the English. The Dedalus family produces a sense of frustration and guilt in Stephen that he cannot stand. He wants to escape from his father's ineptitude, which has caused the family economic problems and has forced them to move several times. The teachings of the Catholic Church go completely against Stephen's independent spirit and his contemplation of beauty. He considers himself a priest of art and despite his fears of going to hell he is determined to escape this restraint. He is firm in that he will pursue a life as an artist no matter the circumstances.
Stephen Dedalus is determined to escape to become a poet and writer. He desires freedom from imposed beliefs. "To merge his life in the common tide of other lives was harder for him than any fasting or prayer, and it was his constant failure to do this to his own satisfaction which caused in his soul at last a sensation of spiritual dryness together with a growth of doubts and scruples." (164) Stephen is not willing to conform with the rest of the Irish in their religious devotion, family commitment and political involvement.
The idea of flight is presented throughout the novel. "When the soul of a man is born in this country there are nets flung at it to hold it back from flight. You talk to me of nationality, language, religion. I shall try to fly by those nets." (220) It is portrayed as a metaphorical allusion to the Daedalus myth. Just like Daedalus, who was trapped in a maze and had to construct wings to fly above and escape, Stephen was trapped in a labyrinth and wanted to escape. For Stephen his school represented a maze of corridors and Dublin a maze of streets. Life puts riddles at every turn for Stephen who tries to search for answers. He cannot tolerate reality and resolves to rise above it like Daedalus by fashioning his own "wings" with his poetry.
In order to escape he needs to brake his ties to his past. "Welcome, O life! I go to encounter for the millionth time the reality of experience and to forge in the smithy of my soul the uncreated conscience of my race." (275) At the end of the novel, before Stephen's self-imposed exile, he realizes and recognizes that his community will always be a part of him because it has shaped him and made him the person he was at the moment. He is determined to use his art to serve the Irish community by giving it a voice; he plans to write in a style true to the Irish people.
Joyce uses imagery in his novel as a literary technique to appeal to the reader's senses. In Portrait of the Artist, birds are presented as imagery of escape. At the beginning of the novel Dante threatens Stephen with dark, ugly eagles that will pluck his eyes for being in love with a Protestant girl. He also describes Heron walking down a dark street and he emphasizes his resemblance to a bird. Later on, as Stephen recognizes beauty as his source of truth and worship he begins to see birds beautiful. He sees a girl walking in the sea and compares her to a dove. Also, Stephen contemplates a flock of birds flying free above him at the steps of the library. These birds are a symbol of freedom. Stephen wishes to have their liberation from society. Here he makes his ultimate declaration of flight from the suffocating and confining world: "His throat ached with a desire to cry aloud, the cry of a hawk or eagle on high, to cry piercingly of his deliverance to the winds. This was the call of life to his soul… An instant of wild flight had delivered him and the cry of triumph which his lips withheld cleft his brain." (183) Towards the end of the novel, before Stephen's exile, birds appear to him as a signal that it is finally time to escape and take flight. He resolves to leave his Irish homeland free and wild as the birds he was seeing.




| index