---
agonia
texts
comments
members
Collections
workshop

Online Bookshop
classics
chat
photo
Literary TopSites
links
links



Recommended Reading
■ in return for your navy blue shirt
■ Spectrum
■ My life. Mother of mine
■ (half)
■ Green roots. Trampling down death by death
■ The only thing
■ In our image and our likeness
■ passage. if today
■ Us
■ Philosophia Perennis
■ Active rest with hand on the knife
■ Metaphysical guilt
■ a theory of apocalypse
■ s m i l e
■ Epistle of a millennial
■ so, listen...


Romanian Spell-Checker
Poezie - Poezii
Dictionar de rime
proza, eseuri, literatura
Literary TopSites
noutati IT, jocuri
Romanian Trends
Laptop

Contact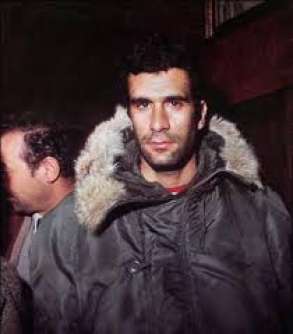 September has fallen
personals [ ]
poem

- - - - - - - - - - - - - - - - - - - - - - - - -
by Gunsel DJEMAL [Djemagu ]
2013-09-12 | |
You are my village
I have drained tears
I left my mother with you
I want to go
When we say go…
Immigration comes to mind
We used to climb to the roof without a ladder
Faster than a hawk
My child
We've been educated
With bullets and dead
Your lesson is anatomy
Ours is the Dead Sea=*√Ėl√ľ Deniz
You should read tirelessly
Everything
You should dwell…
Prohibitions should pierce the laws
We could not wake up somehow
From lethargy
Even the history is losing the respect for the dead
A strange embarrassment
Memories standing crashed
Only our loves
Challenged the time
I look like a barricade in the middle of the green line
A part of me barbed wire
The other part of me revolts
Bullet holes in the walls
September has fallen
And our eyes are bolted
It was *Deniz
The solar eclipse
I blush to die
When the children are dead
Nowadays, kids playing war games
On computer screen
Become a hero.

© G√ľnsel DjemalEL√úST√úN York Road-Waterloo 11/09/2013



*Deniz Gezmi¬ļ (27 February 1947 'Äď 6 May 1972) was a Turkish Marxist-Leninist revolutionary and political activist in Turkey in the late 1960s.[2] He was one of the founding members of the People's Liberation Army of Turkey (THKO).[1]

He was born to an inspector of primary education and syndicalist Cemil Gezmi¬ļ[3] and a primary school teacher Mukaddes Gezmi¬ļ. He was educated in various Turkish cities. He spent most of his childhood in Sivas, where his father grew up. He graduated from high school in Istanbul where he first encountered left wing ideas. Gezmi¬ļ and companions are considered by some as "Turkey's Ch√© Guevara and compañeros".[4]