---
agonia
texts
comments
members
Collections
workshop

Online Bookshop
classics
chat
photo
Literary TopSites
links
links



Recommended Reading
■ in return for your navy blue shirt
■ Spectrum
■ My life. Mother of mine
■ (half)
■ Green roots. Trampling down death by death
■ The only thing
■ In our image and our likeness
■ passage. if today
■ Us
■ Philosophia Perennis
■ Active rest with hand on the knife
■ Metaphysical guilt
■ a theory of apocalypse
■ s m i l e
■ Epistle of a millennial
■ so, listen...


Romanian Spell-Checker
Poezie - Poezii
Dictionar de rime
proza, eseuri, literatura
Literary TopSites
noutati IT, jocuri
Romanian Trends
Laptop

Contact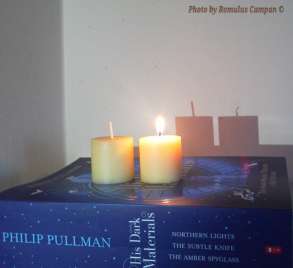 Moonlikes...
poetry [ ]


- - - - - - - - - - - - - - - - - - - - - - - - -
by Romulus Campan [agon engromulus ]
2013-08-17 | |
It's never been easy to be; and it's never been easy to draw a being's character portrait of self, as life is a hidden statement of facts, barely awaiting any curiosity zealots to walk into it's tender creases.
The Moon has been a source of inspiration for many adventurers hoping to catch a glimpse of its secrecy, knowing little of nothing about our "Lady" of the night's darkest secret...
You see, the Moon is dead; cold, passionless, dusty and ever content to be dragged around in the same endless cicless of utter dependence upon its captors.
At a decent distance from Earth, far enough to cause no further tidalness, but close enough to fancy periodic outbursts of its sinisterness, crowning itself with the Sun's gloriuos aura of light, in steady attempts to eclipse life, if it can't have it anyway...
Usurping every night our crave for light, basking in our pathetic Stockholm syndrome, accepting adoration, sighs and poems from troubadours estranged, alone with their darkened daydreams of love...
"Dead" enough to never shine the fadest glimpse of self, alas alive enough to shamelessly wave back to every moron worshipping its hijacked "personality"...
Many are it's lookalikes...
Moonlikes...
Wannabe impostors of any light available to be reflected as their own, happy to be loved, praised, or at least barked at; pathetic echo chambers repeating any sound until buried in silence...
One place though, shall forever be left to prove their utter falseness... The nothingness behind their faded, never changing pale brightness, the cold-dark side of their idle stillness.
In the light of others, these are but lightless shadows forever dragging themselves back into the darkness which spawned them.
You see, true flames, however small and feeble, don't seem to cast shadows; regardless of the glory of the greater light in which they may be privileged to enter.
Do look behind...
See a shadow?
Bow then your miserable, flameless moonlike existence onto the lowest place true light may show you, and await there until your bared, dark side shall come alight to see its shadow's last, regretless, long departure...