---
agonia
texts
comments
members
Collections
workshop

Online Bookshop
classics
chat
photo
Literary TopSites
links
links



Recommended Reading
■ (half)
■ Green roots. Trampling down death by death
■ The only thing
■ In our image and our likeness
■ passage. if today
■ Us
■ Philosophia Perennis
■ Active rest with hand on the knife
■ a theory of apocalypse
■ s m i l e
■ Epistle of a millennial
■ so, listen...
■ 3
■ (in the doorway)
■ My white horse dressed in butterflies
■ The bridge


Romanian Spell-Checker
Poezie - Poezii
Dictionar de rime
proza, eseuri, literatura
Literary TopSites
noutati IT, jocuri
Romanian Trends
Laptop

Contact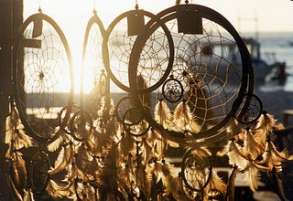 Abiding deep...
poetry [ ]


- - - - - - - - - - - - - - - - - - - - - - - - -
by Romulus Campan [agon engromulus ]
2012-12-04 | |
Abiding deep,
like drying, reedless water;
unwanted, bitter tasting washer
of anything
offered, dumped, forgotten
there, where light has never thought
of dying...
Making its way
to any fountain, well;
to any pond.
For seas are salty teardrop oceans,
eyeless witnesses of what it was
when clouds were roaming free
embracing winds,
of south, of north, of anywhere,
making love,
raising wild children of prairie grasses,
smelling early of sweet dripping sweat...

My woman's armpits smell of nails
biting hard my back's skin,
my thighs, my arms;
of blood biting lips unwilling to let go...

Scar me oh woman, scar,
until there's nothing left this flesh's to cover...
Unskin me lover, hurt me,
until all flying seeds shall find their rooting playground...
Undo my former self, and hold me,
until our children, all shall wish to sing...

Give them our bones, my thunder,
until their song shall raise the dying...