---
agonia
texts
comments
members
Collections
workshop

Online Bookshop
classics
chat
photo
Literary TopSites
links
links



Recommended Reading
■ in return for your navy blue shirt
■ Spectrum
■ My life. Mother of mine
■ (half)
■ Green roots. Trampling down death by death
■ The only thing
■ In our image and our likeness
■ passage. if today
■ Us
■ Philosophia Perennis
■ Active rest with hand on the knife
■ Metaphysical guilt
■ a theory of apocalypse
■ s m i l e
■ Epistle of a millennial
■ so, listen...


Romanian Spell-Checker
Poezie - Poezii
Dictionar de rime
proza, eseuri, literatura
Literary TopSites
noutati IT, jocuri
Romanian Trends
Laptop

Contact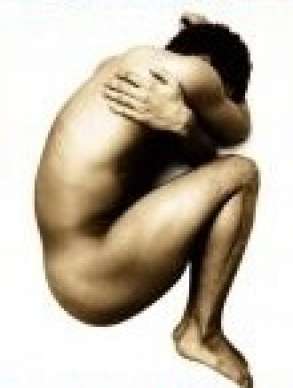 Suicide from death to life...

poetry [ ]


- - - - - - - - - - - - - - - - - - - - - - - - -
by Romulus Campan [agon engromulus ]
2012-12-16 | |
It's a lie,
our birth into this world...
Mourning should have welcomed us,
late,
but perfect companion
for all
sweat, tears, blood and
"doctor, doctor, the baby's not crying..."
tube in, suck, "slap", "slap"
"-frail, agonising human meowing...-"
Blood all over,
with our hideous, blueish
cut away companion swimming in a pathetic plastic bowl...
"What is it nurse?"
and the embarrassing silence
following a sobbing;
dad wanted "something" else...

When in distress,
or asleep,
humans have an instinctive reaction:
we curl back
in foetal positions...
Assembled into existence;
tiny atomic conglomerates of material memories,
embraced in a lightless quest for temporary shelter,
growing, dreaming...

Something's wrong outside,
here,
in this limitless dimension of suffering,
where we are denied even our thumbs 'cause
"it's childish, you silly..."
It's not what I've mindlessly dreamed of...
Ladies and gentlemen, comrades, brothers, sisters,
we're all dead;
tagged,
wretched food for the all-devouring chronos...

Can't you see, you, miserable clients
of Freudian stock,
that life is just the opposite
of living?

I've had enough...

I'll close my eyes -again-,
pretending to be functional(ly):
blind,
deaf,
dumb,
numb.
And tasteless,
and breathless,
and heartbeatless,
mindful nevertheless...

I'll stay calm, still,
until
all material memories of my
mothers and fathers
shall force my withheld senses
to return;
where?

If life's the opposite of living,
what's death?
The opposite of dying?

It's just the recipe for it...

Dreaming's our continuous suicide
from death,
to life...



* - photo from cover of Joel Arnold, "Fetal Position and other stories"